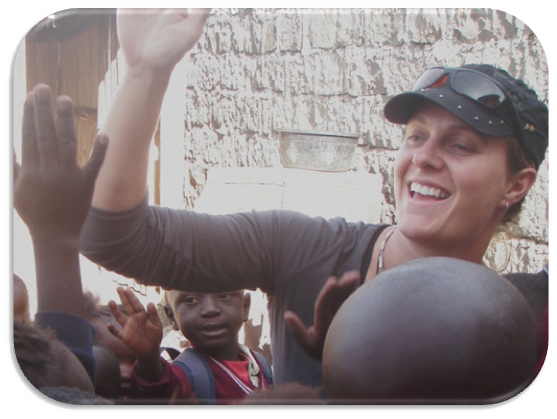 Anyone wanting to help is welcome to the Bliss Women and Children Project. We are open to people of all ages, nationalities and qualifications.
Our volunteer programs offer short-and long-term options depending on each person's needs. Our programs are flexible to offer the type of experience you want to have as well as our needs, which are many. Volunteers are also welcome to design their own programs as a blend of our needs, and the type of experience you would like to gain, or how you feel your skills could best be used.
Your collaboration can encompass a wide range of activities including:
Education

Fair Trade

Health

Fundraising

Marketing

Project design

General Advice

Etc.
Upon your request, we are in constant contact with you to refine your stay, so you always feel comfortable and free. We offer an authentic experience of life in Kenya at the same time make sure you feel useful to the organization
On arrival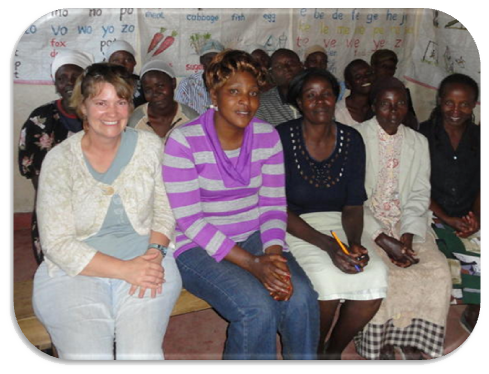 For your stay in Kenya, you will need a tourist visa that can be easily obtained at the Kenyan Embassy in your country or upon arrival at the airport. It lasts for 3 months and may be extended without problems for another 3 months and costs $ 25. To help you obtain the visa, we will write a Letter of Invitation in your name.
All international flights arrive at Jomo Kenyatta airport in Nairobi. Upon arrival there will be someone with a sign with your name to pick you up. If your flight arrives before 4 P.M., there will be a person from our organization who will pick you up to take you directly to your accommodation in Nakuru. In the event that your flight arrives after 4 PM, you must spend a night in a hotel in Nairobi, which we can reserve for you and have someone pick you up and bring you to the hotel. In the morning, someone from our organization will pick you up from the hotel and take you to Nakuru!
Accommodation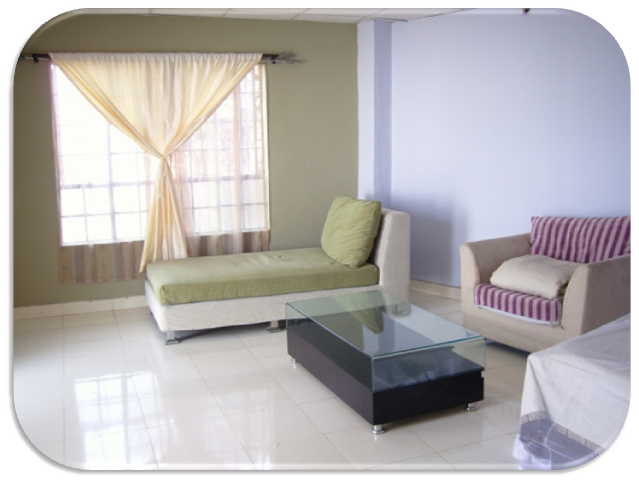 For an authentic experience of life in Kenya, we offer our volunteers the option of living with a welcoming, local family, which we have carefully selected so you can enjoy all of life's comforts and feel at home. First hand, you can learn about the culture of Kenya, and although all our hosts speak English you can practice Swahili in the evenings with the family. The accommodation includes three meals a day and the cost of electricity and water, you are also invited to cook dishes from your country and share with family. We are confident that you will have fantastic experiences during your stay and make great friends,we will always be beside her to help you with your needs.
We also offer the option of living in a rented house in Nakuru if you so choose. There are a wide range of possibilities and prices according to their size and location; we will be happy to find the one that best suits your needs.
We also offer the option of living in a rented house in Nakuru. There are a wide range of possibilities and prices according to size and location; we'll help you find the one that best suits your needs on arrival.
Health Insurance and Immunization
We recommend bringing travel insurance that covers you during your stay in Kenya. We suggest hiring www.TripTithe.com online. No volunteer has ever been sick to date, but we recommend that you be careful and avoid the food stands in the street and not eat anything that is not been cooked or peeled. In the case of illness, Nakuru hosts several health care facilities where you can be seen, in addition to pharmacies for medicine, but we recommend you bring your own medications. Contact your family doctor in your country to prescribe the medication that works best for you.
Some medications you may need are;
Materials such as tape, elastic bandages, gauze, betadine, thermometer,...

Antidiarrhea and rehydration kit.

Analgesics (Ibuprofen, Tylenol, Paracetamol)

Antibiotics

.....
With respect to vaccines, volunteers must be vaccinated before traveling to Kenya for the following:
Yellow Fever

Diphtheria

Polio

Tetanus

Typhoid

Hepatitis
It is also recommended to bring anti-malaria drugs, although the Nakuru area is a low risk zone due to being about 2,000 meters in altitude. This means there are not many mosquitoes that transmit malaria because its natural habitat is at lower altitudes.
You can find more tips and list of recommended vaccines at Kenya's government website.
What should I bring?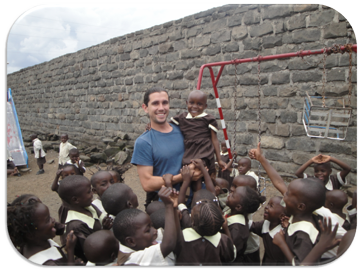 Please note that in Nakuru you can buy all the basic items you may need without a problem. If you already have some items at home, here is a list of possible things you may need:
Umbrella / Raincoat / Poncho (depending on season)

Sunblock (SPF 30 or higher)

Chargers and Rechargeable Batteries

Mosquito Repellents

International adapter (for plugs)

Sleeping bag

Canteen

Mosquito net

Flashlight

Towels
You can also bring your laptop if you need, you can leave your personal belongings in your room as they will be safely locked with a key all day, and there is also a security guard at the house all day. Also remember to bring your camera to take away the beautiful memories of your experience on their land and of course bring your passport!
Besides all this we invite you to bring with you pictures of your family, friends, home, etc as well as your favorite songs and movies from your country to show the children. Also, if available, you are always welcome to help with the orphanage, such as clothing, shoes, and backpacks for children between 3 and 7 years, medicine, games and anything else that comes to mind. If you want a more detailed list don't hesitate to let us know.
Life in Kenya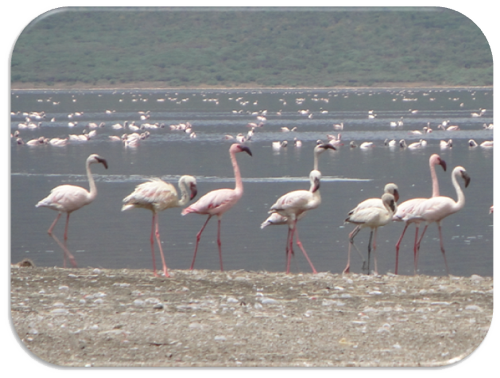 Life in Kenya is sure to fascinate you, especially the joy of its people and outlook on life, its landscapes, culture and customs. Unfortunately, you may be very surprised with the poverty that exists there and that is why we will work together; doing everything we can, to reduce it.
Your first contact with Kenyan life will surely be with it's famous "matatus", supposedly a van for 14 people that everyone uses a as a means of transportation. It's very cheap and you will quickly learn how to use and enjoy them. There are other modes of transportation but this is the most famous and common.
Nakuru is the third largest city in Kenya with over 250,000 inhabitants, it has large supermarkets where you can find all the commodities you want and you can pay with your credit card. In the other small shops, you cannot pay by card but you can withdraw money in local currency at any ATM that exists in Nakuru, in addition you can exchange dollars, pounds or euros without problems at any bank.
The heat is not stifling in Nakuru compared to other parts of Kenya due to the altitude, but you will be very close to the Ecuador so you must wear sunblock and wear protective clothing. There is no daylight savings time and there is a rainy season that lasts from April to July but the rest of the year is fairly dry.
Nakuru is famous for its lake which is always full of flamingos as well as monkeys, zebras, rhinos, buffaloes, etc.., You are invited to visit at any time, in addition to the Menengai crater which is also nearby. Also, if you wish you can combine your volunteer program with the East African exploration camping in a safari in the Masai Mara Reserve, climb Mount Kenya and visit the beautiful beaches of the Pacific Ocean. We can help by putting you in touch with a travel agent. Also, you can take lessons in Swahili or any other language like English, French or Spanish, as the city of Nakuru has two universities.
Upon arrival you can purchase a SIM card for $ 5 to call, if you have a "liberated cell phone" you would not need anything else. If you do not have a cell phone they can be purchased here for about $ 25. You also have internet access in any internet café, in the NGO has internet at its headquarters and even if you bring your own laptop you could have internet on it by buying a modem for $ 25.
Costs
The following are some of the costs of the volunteer program. All expenses are payable in cash, you can make the payment for the airport pick up/ride to Nakuru to our bank account, Money Gramm or Western Union.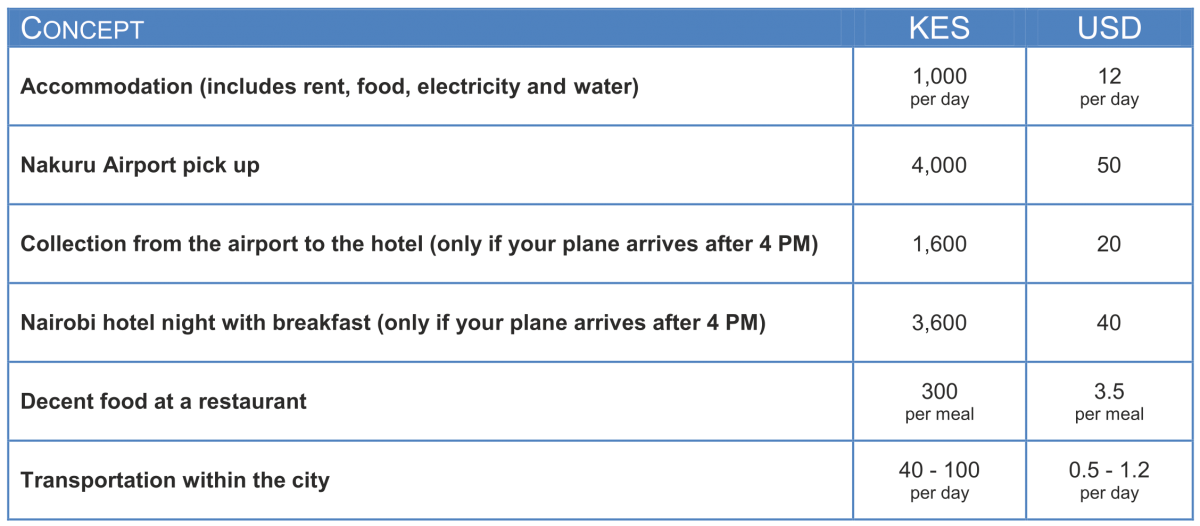 In order for us to gain more insight about your skills, please complete and submit our Volunteer Form.
For any questions please contact us.