One of the best ways to contribute to Bliss is by making a donation.
If you choose to donate to Bliss, you can rest assured that your contribution is helping those who really need it. Our administrative costs are minimal and every cent you donate will go towards helping cement a child's future or helping one or more families to emerge from poverty.
We would be extremely grateful for whatever you choose to give. The Bliss Women and Children Project is a proud member of the Center for Social Responsibility and Accountability (CESRA) Kenya, an organization that promotes accountability and transparency in the charitable and non-profit sector.
Anything that you offer to give will be highly appreciated!
There are two ways you can donate:
1.     Pay Pal
2.     Money Gram or Western Union
3.     Bank Transfer to:
EQUITY BANK
Bliss Women and Children Project
Account Number.....0310191119855
Swift code: EQBLKENA
Our Funding Needs
BWCP funding needs can be divided into:
Day to day project operating costs – what keeps the Bliss work going
Project improvement – a wish list of items that would improve the project's work
Here is a diagram of our priorities for meeting these funding needs.  Our long term goal is an ambitious one which seems unobtainable now, but this step by step strategy has been developed to make the ultimate vision more achievable and realistic.  Meeting project operating costs (Step 1) is our current priority, although other donations to help improve our work are always gratefully received.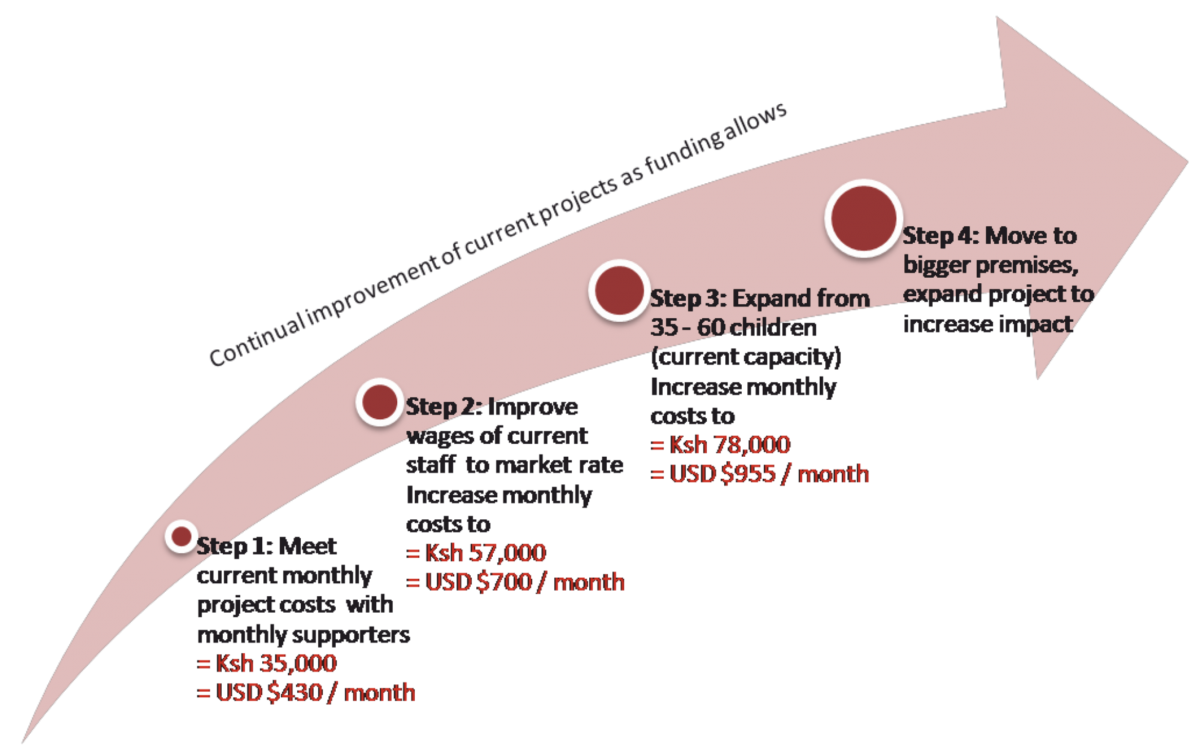 A.   Project Operating Costs: How you can help us GROW
1.       Our greatest need is for regular funding to meet monthly operating costs.  Would you consider partnering with Bliss by becoming a monthly supporter?
2.       Alternatively, your support in the form of a one-off donation would also contribute to reaching our Step 1 Goal for project operating costs as it would help bridge the gap between regular donations and this month's expenses. Have a look at our Monthly Budget.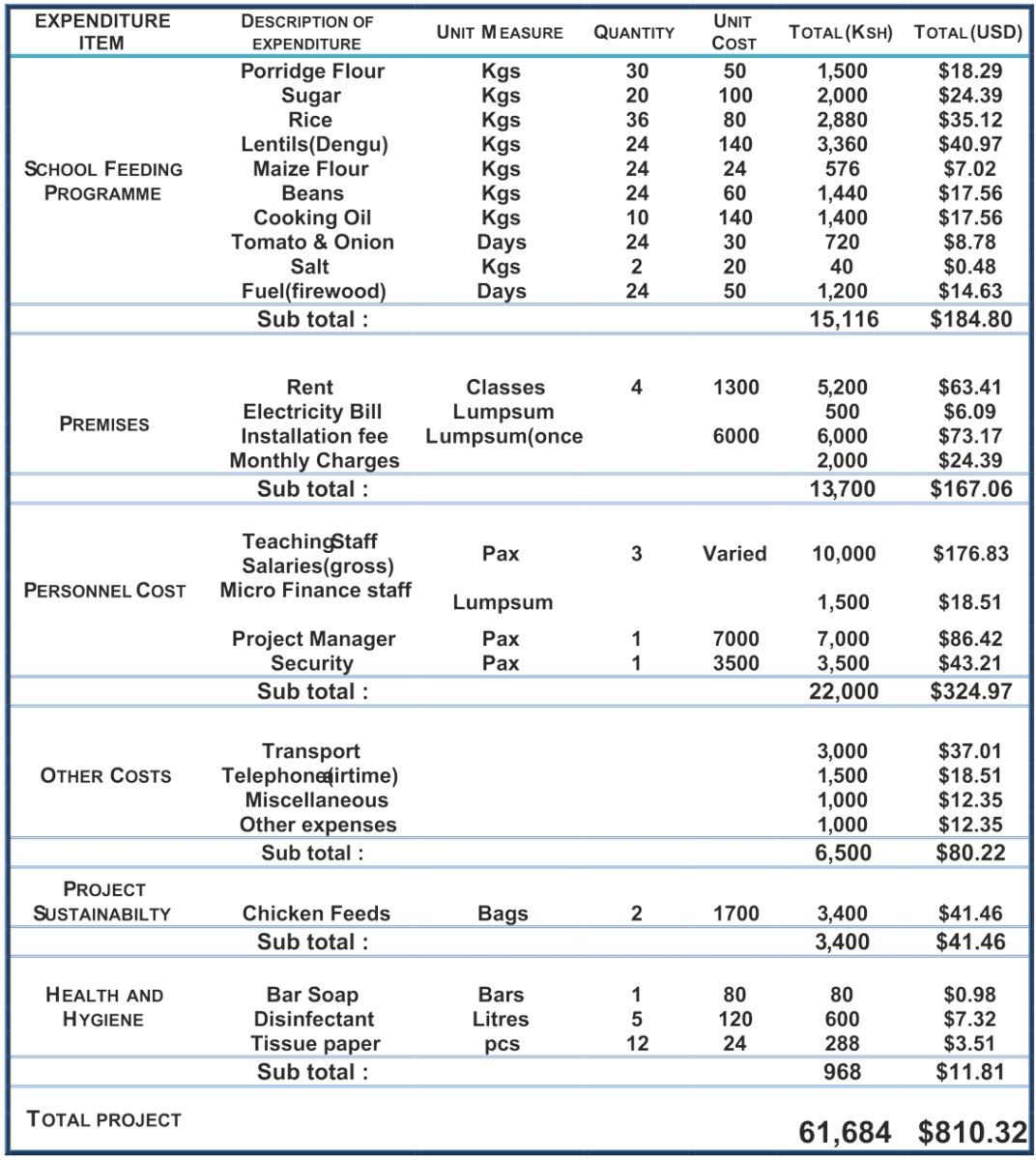 B.   Project Improvement: How can you help us IMPROVE
If you wish to donate a specific item rather than contribute to operating costs, you will find some suggestions on this list. Either money towards purchasing an item (partial or total) or actual donated goods will be gratefully received.